Share this deal on:
Women's Underwear Product Information
Product Condition:
The Duffield Robe - Women's is in Excellent condition.
This robe was previously owned for two months. The following observations were made regarding this item:
Vendor tags still attached.
Has a light perfume scent.
There's some hair/lint inside and out.
No defects were found.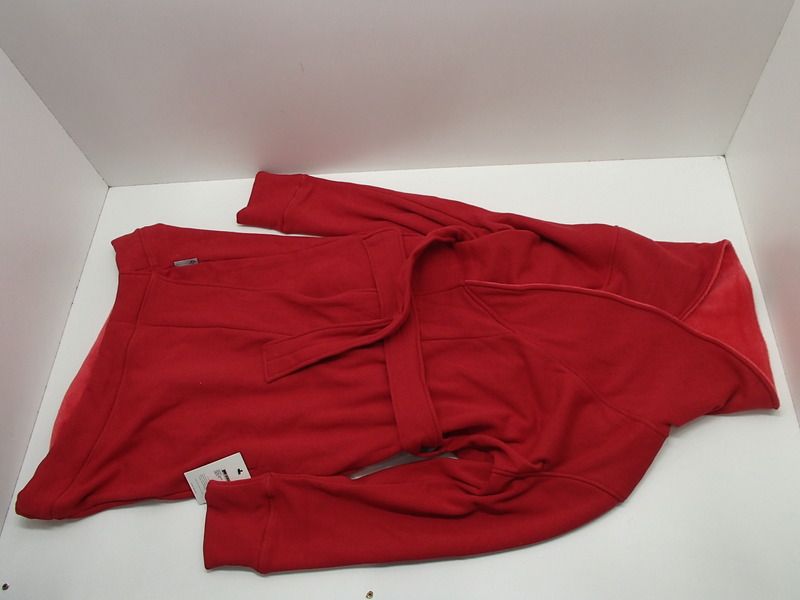 Size: Female M
Color: Scarlett
Retail Cost: $124.95
Start your ski days off right by sipping a cup of coffee in the Ugg Women's Duffield Robe. With a soft and stretchy exterior and fleecy interior, the Duffield will keep you relaxed until it's time to slip into your baselayers.
It doesn't get cozier than this. (UGGB008)
Material: 94% cotton, 6% spandex , 100% polyester
Length: knee
Closure: belt
Recommended Use: casual
UGG
Duffield Robe - Women's Scarlett, M - Excellent
56% Off
$54.37