Heritage XR Snowboard - Wide One Color, 156cm - Wi
Share this deal on:
Wide Snowboards Product Information
Product Condition:
The Heritage XR Snowboard - Wide is in Good condition. There are minor marks to the top sheet. There are some stickers on the top sheet. There are minor dings to the top sheet sidewall interface. There are minor abrasions to the edges. There are minor marks to the base. These are in the wax not the ptex. There are no other flaws. The board is in very good condition.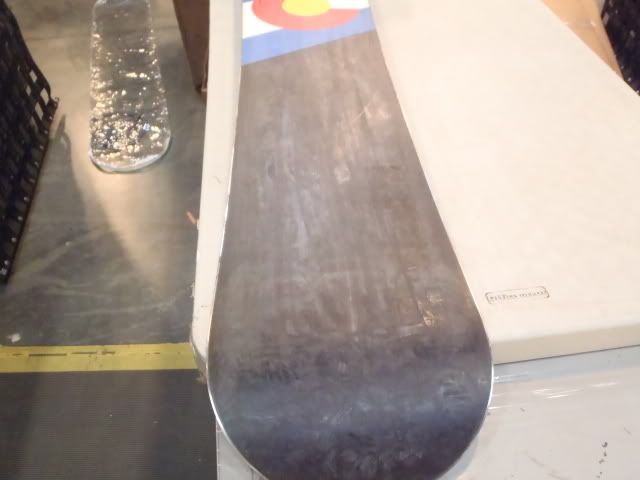 Size: Unisex 156cm - Wide
Color: One Color
Retail Cost: $519.99
A wider version of the Heritage-R, the Never Summer Heritage XR Wide Snowboard is the bigfooot shredder's favorite weapon for all-mountain battle. Constructed to be bombproof and able to handle the nastiest terrain, the Heritage-XR features Never Summer's R.C Technology, which gives you the benefit of rocker between the bindings and camber at the tip and tail. Combined with a Vario Power Grip sidecut and carbon laminates, the Heritage-XR is equipped for freedom-seeking powder hounds who have a need for blazing speed.
A wide-booted shredder's all-mountain weapon of choice. (NVSB049)
SOLD OUT!!
Brand:
Model:
Heritage XR Snowboard
Seller:
Free Shipping!
Lengths: 156cm, 159cm, 163cm, 166cm
Shape: Reverse-camber twin
Effective Edge: [163cm] 1270mm
Waist Width: [163cm] 268mm
Sidecut Radius: [163cm] 7.7m (average of variable sidecut)
Stance Width:
Stance Setback:
Core Material: Custom Flightcore (hard and soft wood blend with elastomeric dampening)
Base: Sintered Durasurf 4501
Rider Weight:
Recommended Use: All-mountain snowboarding