Alamosa WP Hiking Shoe - Women's Gargoyle/Allure,
Product Information
Product Condition:
The Alamosa WP Hiking Shoe - Women's is in Good condition. There are minor marks to the soles. There are marks to the materials at the tips of the shoes(rubber,suede.) The insoles show minor wear.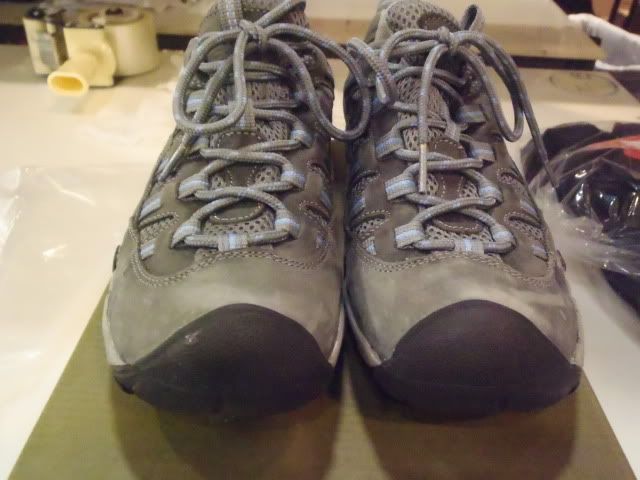 Size: Female 7.5
Color: Gargoyle/Allure
Retail Cost: $119.95
Dew-soaked trails and meadows are now fair game thanks to the KEEN Women's Alamosa WP Hiking Shoe and its waterproof membrane that keeps out the blister-breeding moisture. Mud puddles and wet grass can ruin a long hike, but the Alamosa's KEEN.Dry membrane stops the water from getting inside and wreaking havoc on your sensitive skin. With the help of mesh panels on the upper, the membrane also lets your foot breathe to make sure your toes stay cool and fresh.
A quick and lightweight shoe that stops water from ruining good times on the trail. (KENH512)
SOLD OUT!!
80% off Retail
Model:
Alamosa WP Hiking Shoe
Free Shipping!
Upper Material: leather, synthetic
Waterproofing: Keen.Dry membrane
Lining:
Closure: laces
Sole:
Midsole:
Arch Support:
Footbed:
Weight: [ pair ] 1 lb 12 oz
Recommended Use: hiking, muddy trails